Tom Mills emerged from Silverstone with an extended championship lead, but there were plenty of other stories emerging from the event. Here's some of them.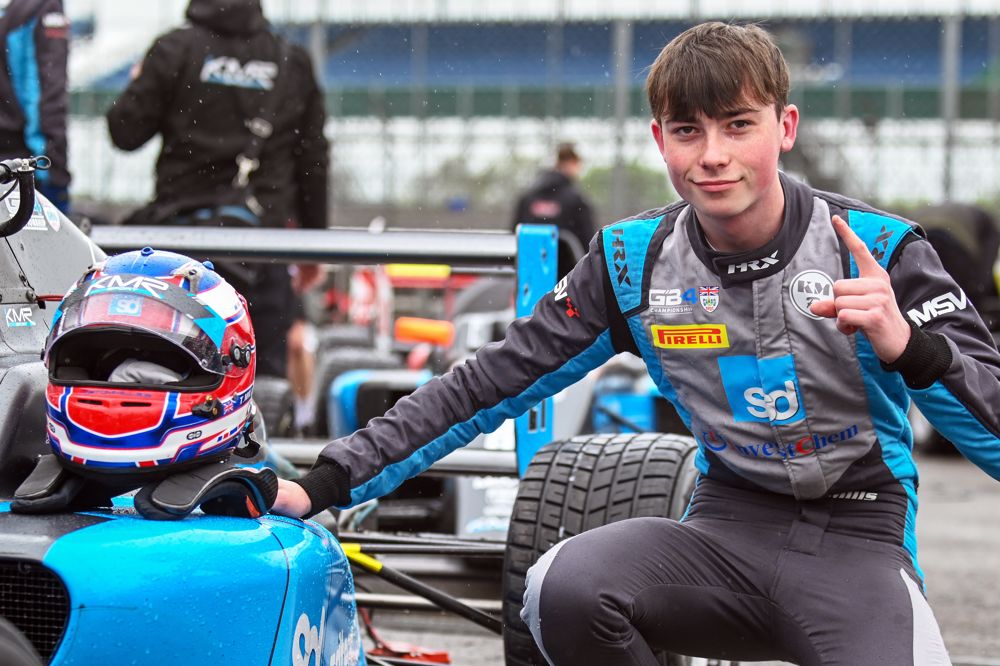 All the numbers adding up for the championship leader
So we said there were other stories… but Tom Mills' performances so far in 2023 deserve recognition. As the only driver to have completed the full 2022 campaign, naturally, big things were expected this year from the KMR Sport contender, but perhaps not this big! The British driver has so far taken every pole position (four), won two races, has stood on the podium in four of the five races so far, and broke the Silverstone GB4 lap record last weekend. As a marker of his progress, even though a race was cancelled, Mills still scored more points at this event (58) than he did at five of last year's rounds.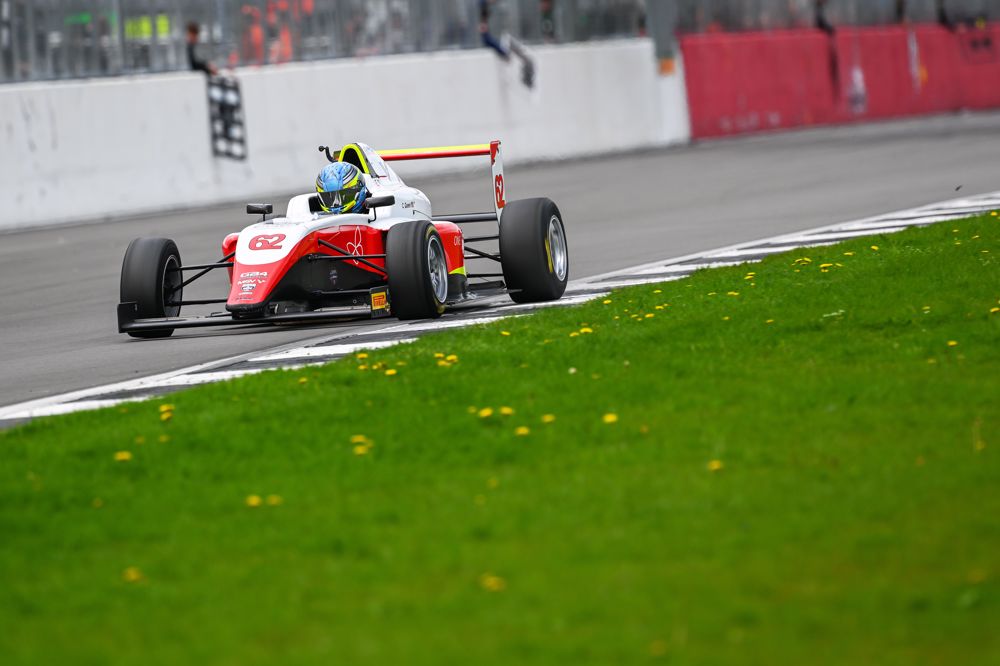 Queen makes progress on coronation weekend
With the most regal surname going on the grid, it was thoroughly appropriate that Colin Queen put in his best GB4 performances yet on the coronation weekend of King Charles III. The American was second fastest in qualifying, claimed his second podium of the season on Sunday morning, and then enjoyed a six-place blast up the order in the reverse grid encounter. After a tricky season opener at Oulton Park, this was a strong statement weekend from Fortec's Californian.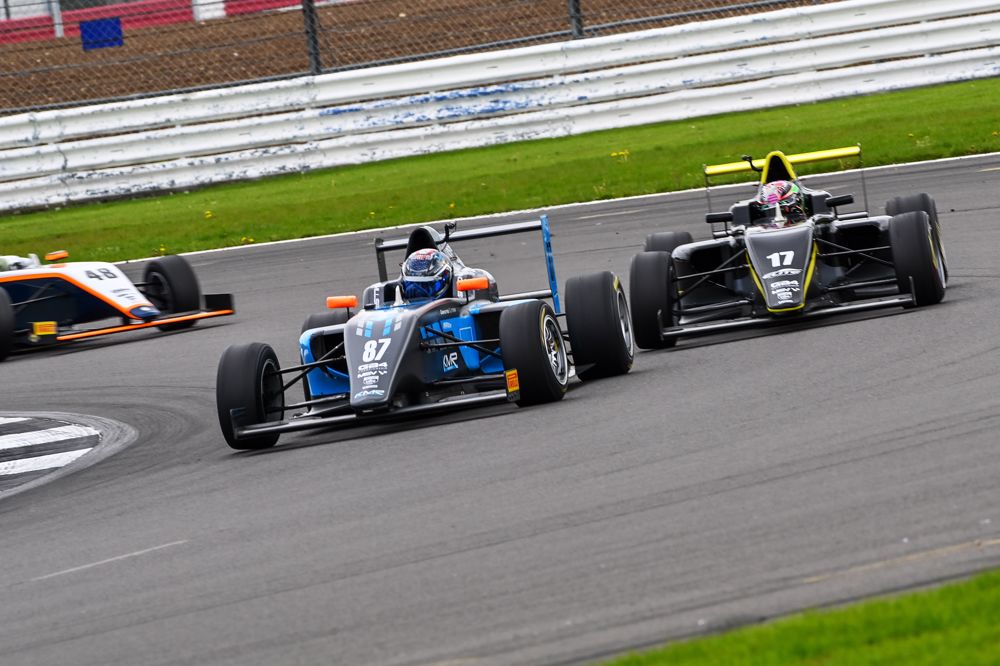 Fairbairn shows his class in defence
Already a race winner in GB4 thanks to the season opening victory at Oulton Park, Jeremy Fairbairn has shown he has plenty of speed as he adapts to European racing, but he again proved that he can more than hold his own in battle too. Having resisted teammate Mills for the win in Cheshire, he once more demonstrated he's an ace defender by holding off Harri Reynolds for lap after lap in Sunday morning's race. Though he lost fourth position to the Welshman on the penultimate lap, Fairbairn's combination of speed and awareness means he'll bank more big results this year.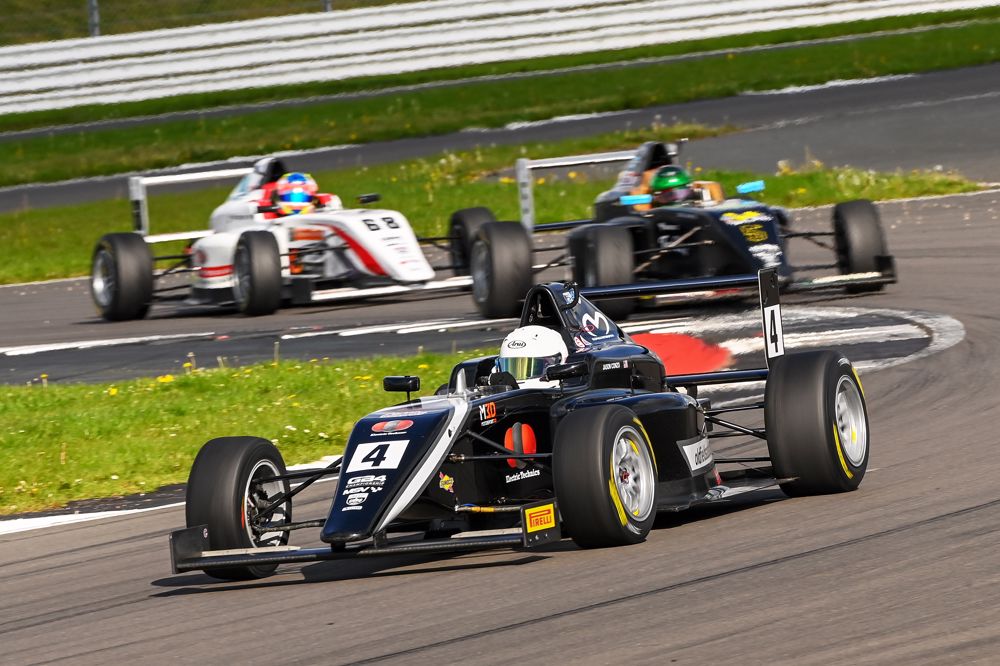 Conzo signs off in style
For now at least, Silverstone was likely to be Jason Conzo's final appearance in a GB4 car as he returns to other racing commitments. So it was appropriate then that the American ended his GB4 stint in strong fashion, with his best result yet in the series for Oldfield Motorsport. Firmly in the midfield battle all weekend, the New Yorker took eighth place in the final contest of the weekend. Jason has been great fun in the paddock and on the track too, and we hope to see him back in a GB4 car before too long!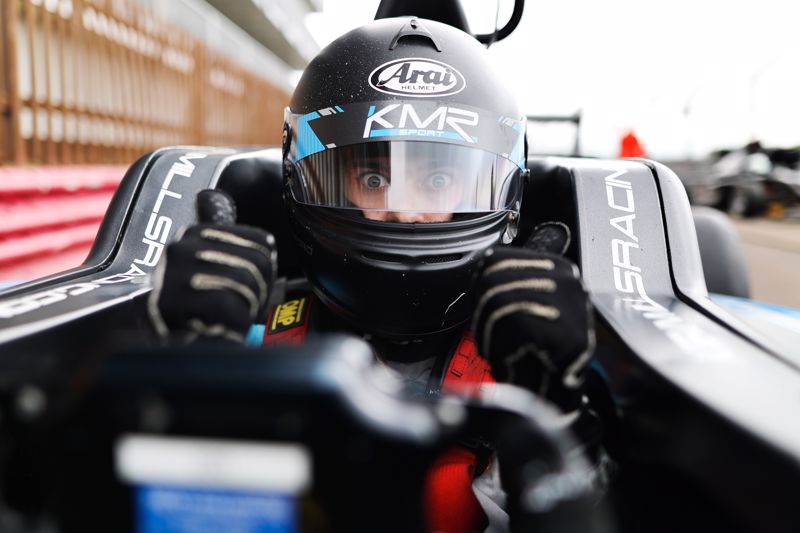 Consistency rewarded for Clifford
KMR Sport's Jack Clifford enjoyed his best weekend so far in GB4, with improved pace netting him seventh and then sixth in qualifying. The Australian then finished both of Sunday's races in sixth place, and enjoying plenty of wheel to wheel battles too. With continuously improving speed and consistency added to the mix, Clifford could well be on the way to the podium battles before too long.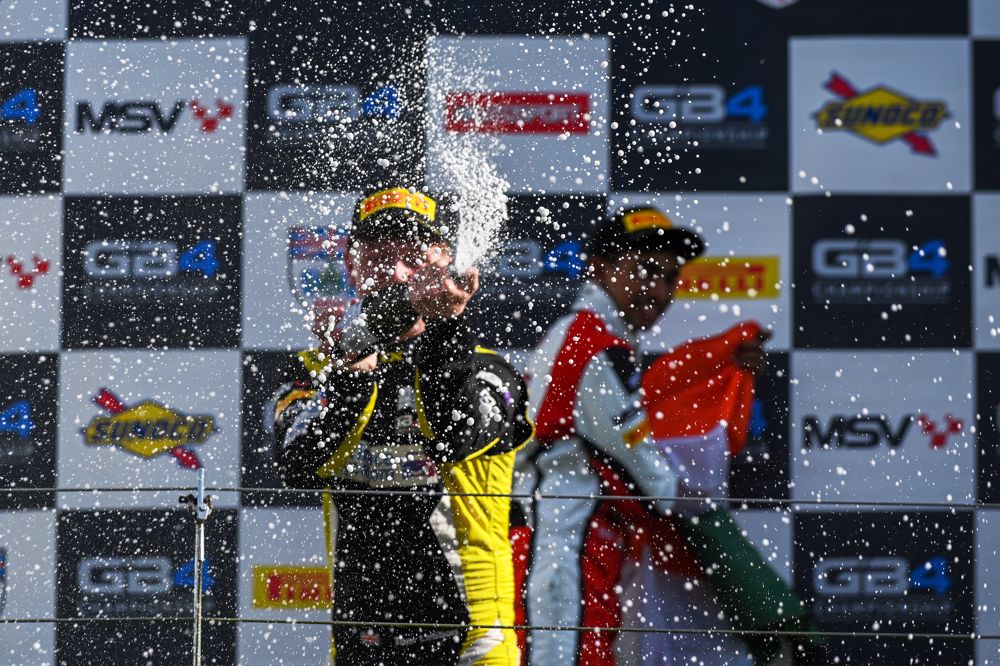 Reynolds mega first lap
What is it with GB4 drivers and epic laps of overtaking!? Liam McNeilly delivered a masterclass at Oulton Park, and at Silverstone it was Elite's Harri Reynolds' turn to show his overtaking skills. Starting from sixth on the grid, the Ginetta Junior graduate blasted up to second by the first turn, and then went wheel to wheel with pole sitter Ruhaan Alva for half a lap, before making a decisive move stick at Vale. A truly exciting performance from a driver in just their fifth single-seater race.